What companies run services between Toulouse and Toulon/Hyeres Airport?
You can take a train from Toulouse to Toulon/Hyeres Airport via Marseille St Charles, Hyeres, Gare, and Peupliers in around 6h 33m. Alternatively, Isilines operates a bus from Toulouse to Toulon/Hyeres Airport 3 times a week. Tickets cost 28€ - 40€ and the journey takes 8h 45m. Eurolines FR also services this route twice a week.

SNCF
Estimated price
50€ - 75€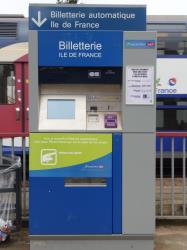 France's state-owned railway company is a fast and efficient way of travelling around the country, with over 14,000 trains operating daily. SNCF runs the country's extensive rail network, including the high-speed TGV network, regional TER trains and local Intercités. It also operates international routes including Eurostar and Thalys, as well as the low-cost, long-distance Ouigo services that run on limited routes across France. Book up to 3 months in advance for the cheapest fares. The railway network consists of about 32,000km in total, of which 1800km are high-speed lines and 14,500km are electrified.

inOui TGV
Estimated price
19€ - 24€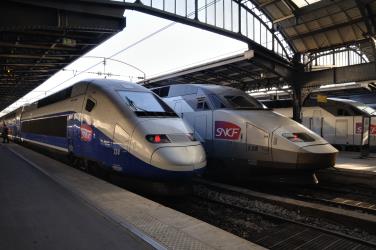 Isilines
Estimated price
28€ - 40€

Eurolines FR
Estimated price
60€ - 85€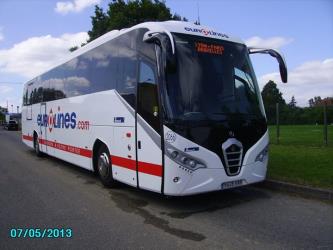 FlixBus
Estimated price
23€ - 40€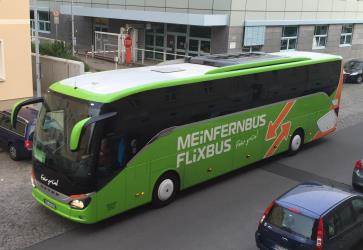 One of Europe's leading bus companies, Flixbus serves 2000+ destinations in 29 countries, including Germany, France, Italy, Austria, the Netherlands and Croatia and into Scandinavia and eastern Europe, as well as some US cities. Coaches have toilets, free WiFi and power outlets, plus snacks and drinks for purchase on board. Flixbus is a good choice for the budget-conscious traveller; purchase tickets in advance for the cheapest fares (note: there is no option to reserve a seat in advance).