What companies run services between Metz and Black Forest?
You can take a train from Metz to Black Forest via Strasbourg, Gare de Strasbourg, Gare de Appenweier, Appenweier, and Triberg in around 4h 34m. Alternatively, Eurolines FR operates a bus from Metz to Black Forest 4 times a week. Tickets cost 19€ - 27€ and the journey takes 4h. Karat-S also services this route 3 times a week.
Bus operators
Estimated price
13€ - 16€
Contact Details
---
About this operator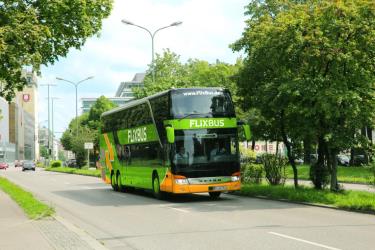 One of Europe's leading bus companies, Flixbus serves 2000+ destinations in 29 countries, including Germany, France, Italy, Austria, the Netherlands and Croatia and into Scandinavia and eastern Europe, as well as some US cities. Coaches have toilets, free WiFi and power outlets, plus snacks and drinks for purchase on board. Flixbus is a good choice for the budget-conscious traveller; purchase tickets in advance for the cheapest fares (note: there is no option to reserve a seat in advance).